Meet our one and only bathroom! It's a mix of original 1920s features (the sink and we think the tub and floors) and 1980s updates (fake brass sconces, fiberglass shower surround). Our initial plan with this room was to keep the same layout and just update everything, but living here has made us realize a different layout would be better. Our plan now is to eventually gut the bathroom, move the tub to under the window, and move the sink and toilet to where the tub is currently. Since this means we need to save up quite a bit more for the renovation, we decided to do a mini makeover to make the bathroom prettier and more functional for now.
Painting the walls is going to make the biggest impact. White paint will make the bathroom feel bright and more modern. Freshening up the grout on the floor will also help. I will probably use Grout Refresh for that. The shower curtain in the photo above was left by the previous owner. We are going to swap that out for something that's a little more our style but hopefully still ties in with the floor color. We aren't going to mess with the shower otherwise. The shower surround isn't pretty, but we can just keep the shower curtain closed.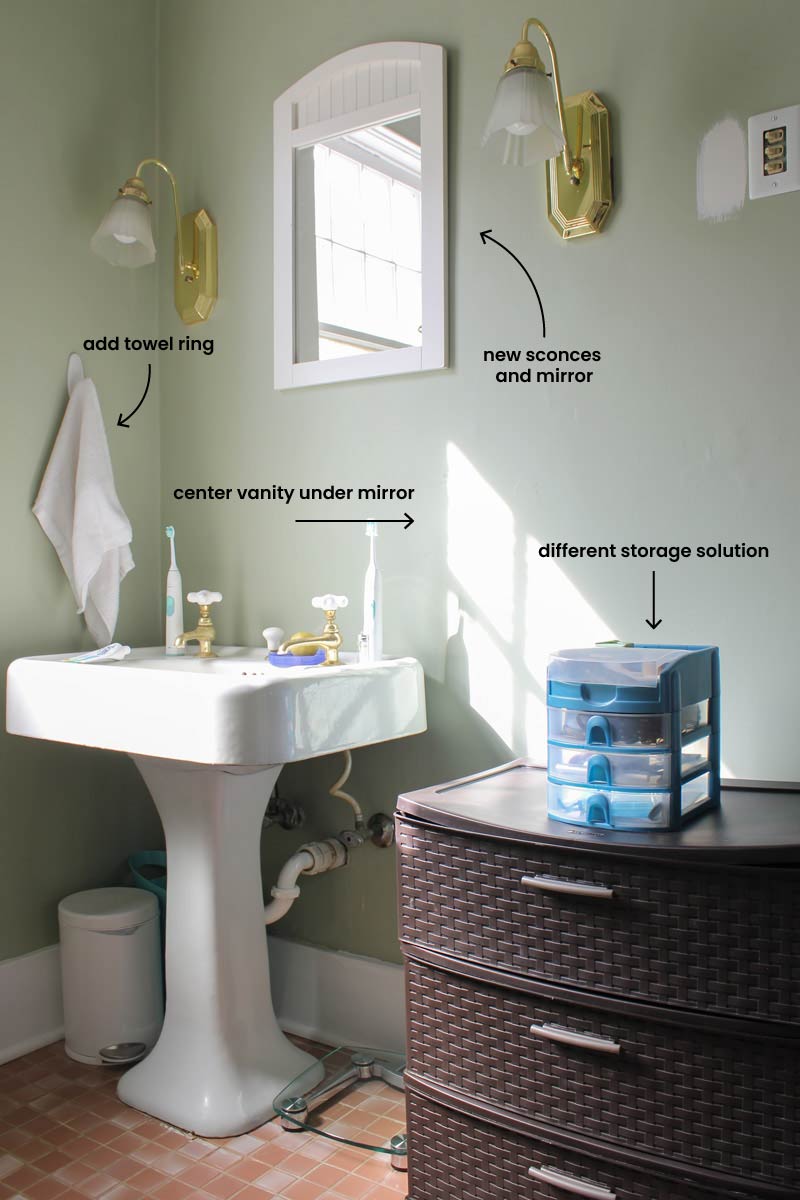 For the vanity area, we will replace the sconces with something less dated and get a mirror that's more appropriately sized. You can kind of tell in this photo that the vanity isn't actually centered under the mirror. We are going to see if we can move the vanity over to solve that. The plastic storage drawers have to go. We're going to try to find a shelf that will fit that spot, and we'll use pretty baskets and/or boxes to store things. We'll also swap the command hook for an actual towel ring or hook.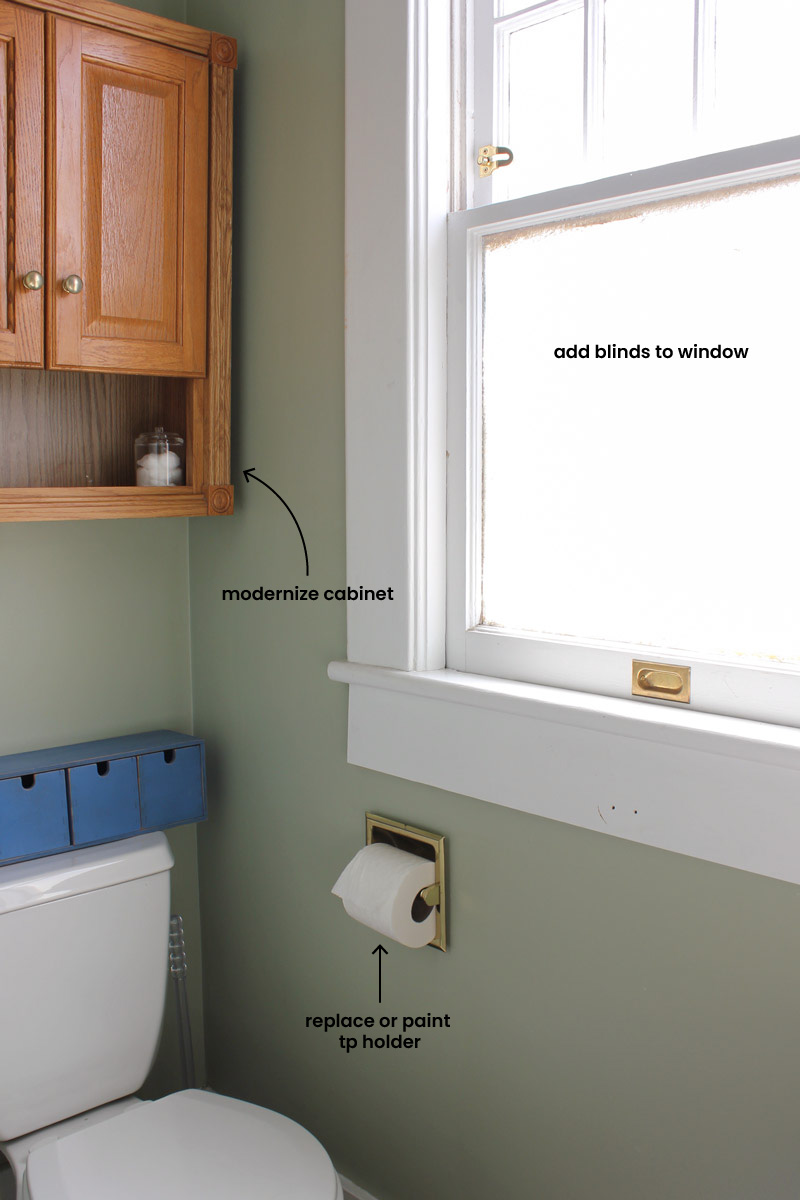 Since this room gets such bright light, I think adding some blinds will be a nice touch. I'm also going to see if I can get some of the paint off of the glass. The cabinet over the toilet feels very dated to me, but we need the storage and don't want to spend the money on a new one. I'm going to see if I can simplify it (like removing the decorative trim) and paint it white so it just blends in a little better. Since removing the toilet paper holder will leave a large hole in the wall, we may just keep it simple and paint the existing one.
Even though we plan to completely redo this bathroom eventually, I think these small updates will make this bathroom so much better for now. Check back soon for the reveal!